State Flags of The USA! State-Flags-USA.com
Featuring FREE State Flag Graphics for All 50 United States of America!
How Many USA State Flags can YOU recognize? (Besides flag of Your Own State!)
NOTE: ALL of the below State Flag images are 4-Bit (16 color) Interlaced GIF files
60 pixels wide by 40 pixels tall (Under 1Kb!) for Fast downloading off your web site!
If you wanted state flag GIF graphics similar to these but larger, click links to them below.
We also have unique matching sets of 50 State Flags optimized to load fast in JPG + PNG!


















































This matched set of ALL 50 USA State Flags can be found ONLY at State-Flags-USA.com!
(Compare both quality and file size of our USA State flag clip art with ANY other web site.)
You may NOT use our State Flag graphics for a CD collection or any website like this one!
State Flag Graphics are FREE on All Personal Sites. Commerical Sites MUST link to us!
We ask ALL sites using our state flag graphics to link to us with text link or image below.
USA State Flags by
State-Flags-USA.com
.
OR

For easy to do cut & paste HTML code to link to us with a button, see Links Page!
Please DO NOT link to these flag images! Instead, save them to use on your own site!
(We move our flag graphics, which results in MISSING flag images if linked directly.)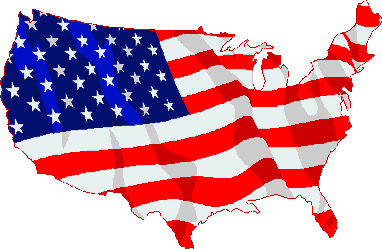 Flag Day in the United States is June 14. Don't forget to fly your USA flag on that day!
America's Continental Congress first adopted the United States Flag on June 14, 1777.




State Flags of USA | Animated State Flags | GIF State Flags | JPG State Flags | State Flag Quiz | Links | Site Map |
All Content Copyright © 2007-2015 by: Award Winning Web Site Designs Web Hosting by: Carolina Web Hosting